Save Money at the Cheapest Grocery Stores In America – 2023 Updated
With grocery prices increasing the way they are, staying within a budget may be more challenging than before. Here are some of the cheapest grocery stores that can help keep that receipt total low.



With grocery prices on the rise, a trip to the store can feel like an even bigger chore than before. Years ago, splurging a little at the store each week was okay, but many today have needed to really lean on grocery coupons to stay within their budget. Fortunately, picking an affordable store can also help keep the cost of groceries low, so we've gathered up this list of the cheapest grocery stores in America!

Shopping at a more affordable grocery store can really enhance a family's ability to manage their budget without compromising on quantity. The cheapest grocery stores still offer a wide range of reasonably priced products, including fresh produce, pantry staples, and household necessities, allowing families to maintain a balanced and nutritious diet without overspending. Plus, the money you save by shopping at a cheaper grocery store can be reallocated to other vital expenses such as education, healthcare, or building a financial safety net.
Aldi
One of the most famous cost-cutting stores and holding first place as the food retailer with the lowest prices for the sixth year in a row is Aldi!
Their strategy for keeping their prices low involves a few minor inconveniences for you, but I think you'll agree that it's worth it to pay less for those groceries!
Grab a quarter as you'll need it to rent a shopping cart! Yes, it'll cost you a quarter to get the cart - but you get the quarter back if you put the cart back where it belongs. That way they aren't paying employees to collect them. Fewer employees help to keep the costs of operations down.
Bring your own shopping bags too! They cut costs by not having plastic bags. And -- you'll be bagging too!
Most products sold at Aldi are private label and generic brands which keeps the prices down. From time to time you will discover brand name items – These are overstock items, products that are in "old" packaging that's since been redesigned, or items that are being discontinued by the manufacturer and need to go.
Keeping overhead costs low is a big reason Aldi is one of the cheapest grocery stores — and we all love saving money. I think that's why Aldi shoppers don't seem to mind these seemingly odd practices.

Walmart

Walmart is the LARGEST retailer out there and boy do they use that to their advantage! But that's a good thing for cost-conscious shoppers like us! Thanks to its huge global footprint, Walmart can get lower prices from its vendors and then pass those savings on to customers with low prices. In other words, they are buying bulk on an unimaginable scale and negotiating lower prices before the items ever hit the shelves. It's something other stores can't do.
They are a one-stop shop. Not only do you have a large selection, but you can pick up everything you need at one store. That saves the consumer time and gas making it a truly convenient choice.
Walmart also has its own generic brands for even more savings. Shop Great Value, Parent's Choice, Mainstay, Pen + Gear, and Equate products that are comparable to name-brand items without the name-brand pricing.
-----
Sign up for a Free Trial of Walmart+ and enjoy free shipping with no minimum, free same-day delivery, a free 1-month Paramount+ subscription, SiriusXM free for 6 months, discounts on gas, and more!
Costco


Costco makes the list with their affordable prices thanks to a low cost simple bare bones store design, no traditional advertising (Have you ever seen a Costco commercial?! Nope, me neither!) and bulk shopping!
Costco also has its very own Kirkland Signature brand that will save you more! Did you know that Kirkland Signature cranberry juice is made by Ocean Spray? Kirkland Signature coffee is made by Starbucks? And their diapers are by Huggies? They are, but by getting them at Costco, you save major moolah!
You will need a membership to shop Costco, but it more than pays for itself with the savings. Shoppers tend to really love the shopping experience and rave about the deals you can score at the food court as well!
Sam's Club


Taking a page from Walmart's playbook, its sister store, Sam's Club makes the list of where to score cheap groceries! With Sam's Club, they are buying in bulk AND selling in bulk too, curbing costs even more! For large families and cost-conscious shoppers, it's a dream come true!
You're buying directly off pallets, so they can keep employee costs down and the larger quantities will have you running to the store less. Many Sam's Clubs offer savings on gas too, so your budget-stretching goes beyond just groceries.
Like Costco, Sam's Club requires a membership, but it too pays for itself with savings. Plus, if you watch, they like to offer deals on grabbing one – usually around 50% off! Members gain access to Instant Savings and special shopping events year-round!
-----
Good News! Sam's Club is currently running a promotion allowing you to get 50% off membership and score a FREE $20 Travel & Entertainment credit too! Head over here to check that out!
Trader Joe's


Trader Joe's makes the list with a HUGE fan base with cult-like following (in a good way) of their crowd-pleasing products. Oh, and the prices are definitely rave-worthy too! Like Aldi, it doesn't offer many brand-name products, but rather stocks its own unique affordable offerings – and fans love that! Eliminate the middle man and you keep the prices low! The quality is noteworthy too!
Other ways they cut costs? They don't run ads making those costs non-existent – word of mouth has worked very well for them! They keep the store sizes small for lower operational expenses. The small size requires fewer employees to maintain it too.
Save-A-Lot

Save-A-Lot has a streamlined service model that cuts down on labor costs. It's a savings they are proud to pass on to their customers with the lowest prices possible! Their employees don't focus on aesthetics, usually just merely cutting a box open. They won't be bagging your groceries either. You'll need to bring your own bag and do it yourself!
Like Aldi and Trader Joe's, Save-A-Lot focuses on private-label brands over name brands. They also hugely focus on smaller sizes and selection. If you're going in for canned corn, you only have one choice! Because they don't offer more than a single selection, store sizes remain small as well which is more cost savings that they pass on.
Dollar General


Dollar General makes the list for very convenient locations as well as great prices! Rumor has it, that there's a Dollar General on every corner! That may be a tad of an exaggeration, but they are usually near to shoppers even in the most rural of locations. Prices are very competitive as they buy in bulk to support all of their stores. And they have a LOT of stores! The number of Dollar General Stores quadruples Walmart. It's 19,310 to 4,631! In most cases, their prices are just a few cents off of Walmart's prices.
Dollar General also offers their own private label brands if you want to avoid the pricier name brands. Check out Clover Valley, Rexall, Smart & Simple, and TrueLiving just to name a few!
The benefit they have over Walmart is that they offer weekly sales. Shopping the sales will definitely stretch your dollar, yielding some stocking-up opportunities. Also unlike Walmart, they have an app that offers manufacturer's coupons AND store coupons for more savings.
Loyal shoppers will tell you that there is a trick to shopping at Dollar General -- the best day to shop is on Saturday as they nearly always offer a $5 off $25 purchase coupon on the app valid that day only!

Family Dollar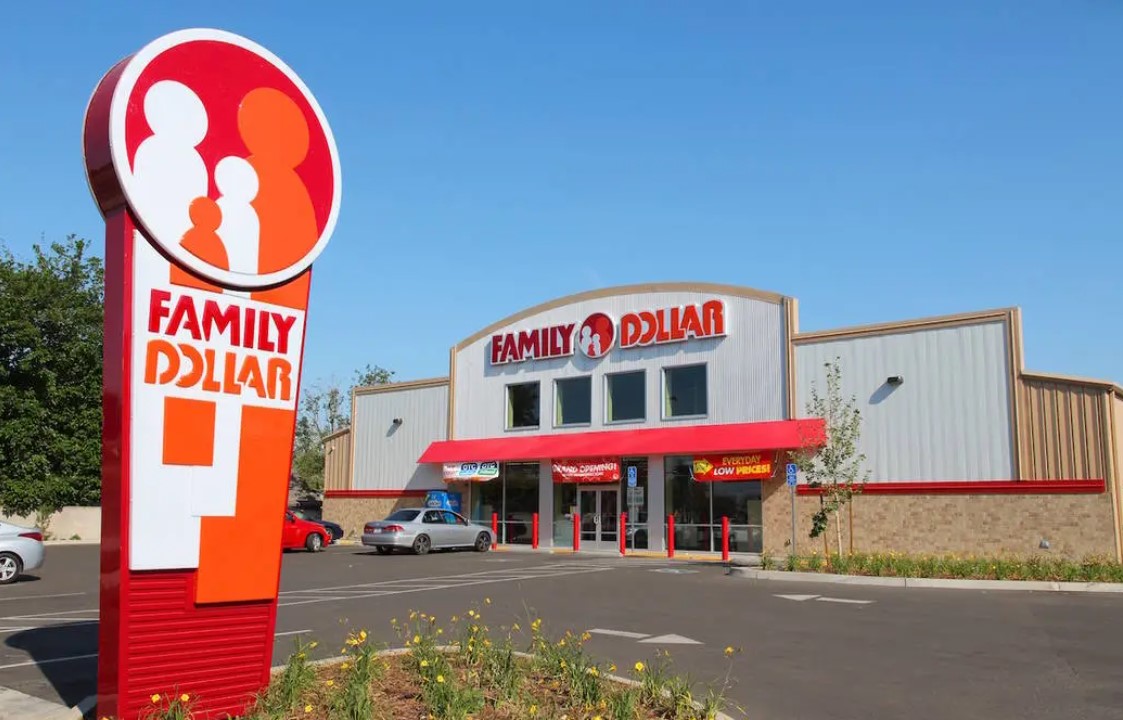 Family Dollar has a nearly identical story to Dollar General – buying bulk helps keep their price points low. But it feels like there aren't as many of their stores, right?! What most people might not know is that Family Dollar and Dollar Tree are one! So their bulk buying covers over 16,000 stores between the two!
Like Dollar General, they offer weekly sales and have an app that offers manufacturer's coupons AND store coupons. The combination will help you save big! So if you have one near, you might see what kinds of deals you can score!
Lidl


Shop Lidl and you aren't likely to discover many brand-name items. That's because they focus on their private labels to keep costs down. They also focus on the basics – grab pasta, sauce, bread, and veggies – they aim for items that often move in and out of the store pretty quickly.
They also focus on keeping employee costs down. Like Save-A-Lot, the employees don't focus on aesthetics; usually just merely cutting a box open is fine.
While "low prices" is the name of their game any day, savvy shoppers know to shop on the weekend, when their "super deals" come out. You definitely want to be the first to grab those as they go fast!
H-E-B
They say "everything is bigger in Texas", and apparently that means the savings is bigger too! If you live there, H-E-B is one place you must check out! They are notorious for always looking for ways to offer customers products at better prices. Like Trader Joe's, they too have a Texas-sized (pun intended!) fan base with a cult-like following (in a good way) with their citizens.
They love to focus on all the regional products they can get their hands on! This saves on transportation costs as the goods don't have far to go – and they are fresh too!
The only downside is that unless you're in Texas, you won't get to check this one out! Maybe stop in on your next vacation just to see what this one is all about!

WinCo Foods

If you're shopping in the West or Midwest, head to your local WinCo Foods! And I think they have the most unique strategy for keeping prices low.
Winco Foods dodges the common middleman and buys a lot of its products directly from producers. That means they can score those products for less AND pass it on to their customers.
Another unique (and maybe controversial) strategy - they don't accept credit cards. When you use a credit card, a fee is charged to the store. By not accepting them, that's one less cost they have to account for. And again, it's savings they are proud to pass on! That being said, make sure you grab cash before you go!
-----
Expert Shopping Tip
Every single one of these stores is on our favorite app, Ibotta! That means you may be able to score additional savings on top of these already low prices with cash-back offers!
-----
So there's your list of the cheapest grocery stores in America! You might be saying, wait…my favorite store didn't make the list. Well, that definitely doesn't mean it didn't deserve to! I had to consider how stores on a more national scale performed, but there are TONS of smaller, more regional grocery stores that do quite well in helping us make ends meet! Kroger is a favorite in the South, the Northeast loves its Market Basket, and Foods4Less is it for those on the West Coast. Of course, if you don't live in one of those places, you're thinking "Who!?" Each area will have its own standouts! I encourage you to take note of your local grocery stores, their sales, and how they compare to all the stores in your area. Develop a shopping strategy that works best for you.
And as you head out the door to go grocery shopping, don't forget the coupons! Coupons are accepted at most stores and can help stretch your dollar even further! Head on over to the MySavings Grocery coupons page for coupons and even accompanying deals!


MySavings is your source for the latest and greatest coupons and store deals! Sign up for the daily newsletter as well as follow on Facebook, Telegram, Instagram, and Twitter so that you'll be the first to know when they are available!

TIP: Join our exclusive Facebook group for even more fun with like-minded couponing friends!

Cheapest Grocery Stores FAQ
Is Aldi's cheaper than Walmart?
The short answer is yes. You'll find that everyday staples like milk, eggs, and bread are consistently cheaper at Aldi. Now having said that, depending on your preferences and needs, you might find that certain items are cheaper at Walmart and/or simply suit your needs better. There will always be exceptions, but if you just need the basics, Aldi may be your place!

Who really has the cheapest groceries?
All things considered, it's hard to know who is the cheapest. Certain products will be cheaper at one place and some won't. Do your homework and make the best decision for what works best for your budget. Some like to shop multiple stores for the best prices and others prefer going to one single store to get everything. That might play into your considerations as well.

Is there a cheaper store than Walmart?
Again, depending on your shopping preferences and where you're located, this could be a yes or it could be no. Walmart isn't known for running sales, whereas local grocers run them weekly! But maybe you don't have a grocery store within driving distance and Walmart is close by. Take everything into consideration and build a shopping strategy that works best for you and your budget.

Where do I get cheap groceries in USA?
Just like the cost of living varies by region, so do prices! Do your homework. Watch sales ads. Check out some of the above stores, and your smaller local grocers, and compare. But see what they have to offer for you and your family. The bottom line is that you do what works for your budget.